Western Vocal Classes
Explore the Best Western Vocal Classes at Angel's Music Academy
Are you passionate about Western vocals Classes? Do you dream of hitting those high notes flawlessly, just like your favorite Western singers? If you're nodding in agreement, then you're in the right place. Angel's Music Academy is here to turn your musical aspirations into reality. We are proud to present our Western Vocal Classes – a comprehensive and unparalleled program that will elevate your singing skills to new heights.
Unveiling Western Vocal Classes
Our Western Vocal Classes are designed to provide you with top-notch training, covering a wide range of skills and techniques to make you a master of Western vocals. Here's what you can expect when you join our program:
1. World-Class Faculty
At Angel's Music Academy, we understand the importance of exceptional instructors. Our faculty is composed of highly skilled and experienced professionals who are passionate about nurturing the talents of budding vocalists. They will guide you through every step of your musical journey, ensuring that you receive the best guidance and mentorship.
2. Tailored Western Vocal Course
We don't believe in a one-size-fits-all approach. Our Western Vocal Course is carefully designed to cater to individuals at various skill levels. Whether you're a beginner or an intermediate singer, we have the perfect course for you. With us, you'll get a tailored learning experience that suits your unique needs.
3. Comprehensive Western Singing Classes
Our Western Singing Classes cover a wide array of vocal techniques, from mastering pitch and tone to developing stage presence and confidence. You'll delve into the intricacies of Western singing and learn how to convey emotions and connect with your audience through your music.
4. Interactive Western Singing Lessons
We understand that learning is best achieved when it's enjoyable. That's why our Western Singing Lessons are not only informative but also engaging and interactive. You'll have the opportunity to practice and improve your skills in a supportive and friendly environment.
Why Choose Angel's Music Academy?
When it comes to choosing the right music school for your Western vocal training, there are numerous reasons why Angel's Music Academy should be your top choice:
1. Unparalleled Quality
Our commitment to excellence is unwavering. We maintain the highest standards of quality in our curriculum, faculty, and facilities, ensuring that you receive world-class education in Western vocals.
2. Exceptional Infrastructure
We've invested in state-of-the-art facilities to provide you with the best learning environment. Our classrooms are equipped with advanced audio and video equipment, offering an immersive learning experience.
3. Proven Track Record
Angel's Music Academy has a proven track record of producing outstanding vocalists who have gone on to achieve great success in the music industry. Our alumni speak volumes about the quality of education they received here.
4. Individualized Attention
We understand that each student is unique, and we ensure that you get the individualized attention you deserve. Our class sizes are deliberately kept small to facilitate better interaction between students and instructors.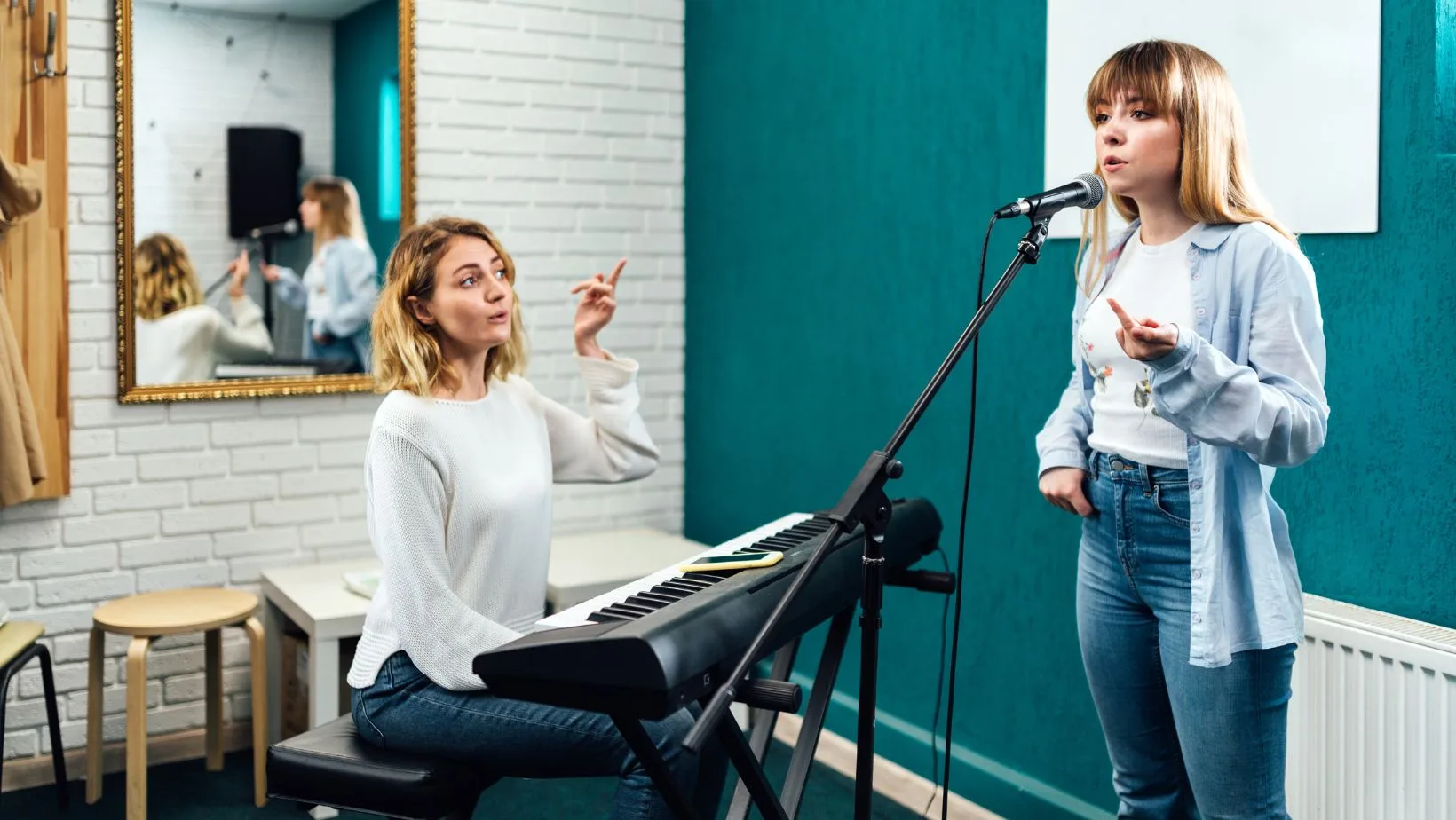 Join Our Western Vocal Course
So, if you're looking to embark on a journey of musical excellence, Angel's Music Academy's Western Vocal Course is the perfect choice for you. Our courses are designed to suit various schedules, and we offer flexible timings to accommodate your busy lifestyle.
To register for our Western Vocal Classes in India or to learn more about our programs, please contact us. Join us in discovering the world of Western vocals and let your passion for singing reach new horizons.
In conclusion, at Angel's Music Academy, we are committed to nurturing your musical talents and turning your dreams into a reality. Our Western Vocal Classes are the ideal platform to embark on a journey of musical excellence. Join us and experience the magic of Western vocals like never before.