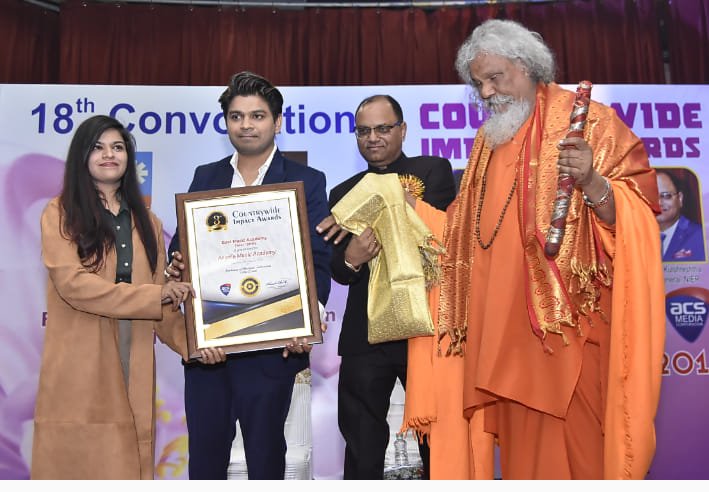 About Our University
Best Music Academy in India
Angel's Music Academy is India's leading Degree college for music performance, opera sound engineering & visuals. Ranked for the Best Music Academy & Top sound engineering courses in India. We have India's first music incubation centre & Rajasthan's first Dolby Atmos studio. We provide 3 years UGC Approved Bachelor Degree in Music".
Why choose Angel's Music Academy?

Expert Instructors: Our instructors are accomplished musicians with years of teaching experience. They are not only skilled in their craft but also passionate about sharing their knowledge and helping students reach their full potential.

Individualized Approach: We understand that every student has different goals and learning styles. That's why we customize our lessons to meet your specific needs, whether you want to learn classical piano, rock guitar, jazz vocals, or any other genre.

Comprehensive Curriculum: Our curriculum is designed to provide a well-rounded musical education. We cover music theory, technique, improvisation, sight-reading, and performance skills to ensure a holistic learning experience.

Performance Opportunities: We believe that performing is an integral part of the learning process. We provide regular opportunities for our students to showcase their talent through recitals, concerts, and community events. These performances help build confidence and create memorable experiences.

Welcoming Environment: At Angel's Music Academy, we strive to create a warm and inclusive atmosphere where students feel comfortable expressing themselves and exploring their creativity. We welcome students of all ages and skill levels, from young children to adults, beginners to advanced musicians.

Flexibility and Convenience: We understand the demands of a busy schedule, which is why we offer flexible lesson times to accommodate your availability. We also provide both in-person and online lesson options, ensuring that you can pursue your musical education in a way that suits you best.

Lifelong Musical Journey: Our goal is not just to teach you how to play an instrument but to instill a lifelong love for music. We believe that music is a journey that never ends, and we are committed to supporting you at every step of your musical path.
Whether you're looking to embark on a musical adventure, enhance your skills, or simply explore the joy of music, Angel's Music Academy is here to help you unlock your musical potential. Join our vibrant community of musicians and let the power of music enrich your life. Get in touch with us today to start your musical journey with Angel's Music Academy!


Get every single answer here.
We are thrilled to announce that our music school is Rajasthan's first Dolby Atmos training center! As the future of music production continues to evolve, Dolby Atmos has emerged as the leading technology for immersive audio experiences, providing unparalleled sound quality and realism.
Angel's Music Academy a syndicate of Vedakara School of Music is a skilling Partner of Apex University. We provide UGC approved Degree courses.
At our music school, we understand that finding employment after completing your studies is an important part of your career journey. That's why we offer in-campus placements to help our students kickstart their careers in the music industry. We work closely with industry professionals and companies to provide our students with job opportunities, internships, and career guidance. Our placement cell
Make An Contact
Error: Contact form not found.
Welcome to Angel's Music Academy! We would be delighted to take you on a virtual tour of our campus. While we cannot physically show you around, we can provide you with a detailed description of our facilities and the unique features that make our academy special.
Entrance and Reception: As you enter our academy, you'll be greeted by a warm and inviting reception area. Our friendly staff will be there to assist you and answer any questions you may have.

Practice Rooms: We take pride in providing our students with well-equipped practice rooms. These rooms are designed to offer a comfortable and focused environment for individual practice sessions. Each room is equipped with high-quality instruments, ensuring that students can practice on top-notch equipment.

Classrooms: Our spacious and acoustically treated classrooms are designed to facilitate a productive learning environment. Whether it's a group lesson or one-on-one instruction, our classrooms are equipped with the necessary tools and technology to enhance the learning experience.

Performance Hall: Our academy boasts a stunning performance hall that serves as a venue for recitals, concerts, and other musical events. The hall features excellent acoustics, professional-grade sound equipment, and comfortable seating for both performers and the audience.

Recording Studio: We understand the importance of giving our students a taste of the professional music industry. That's why we have a state-of-the-art recording studio where students can gain hands-on experience in music production and recording techniques.

Student Lounge: Our academy understands the importance of fostering a sense of community among our students. Our cozy student lounge provides a space for students to connect, collaborate, and relax between lessons.

Outdoor Spaces: We are fortunate to have beautiful outdoor spaces where students can enjoy some fresh air and practice their music surrounded by nature. These spaces provide a tranquil and inspiring environment for musical creativity.
We hope this virtual tour gives you a glimpse into the wonderful facilities and features of Angel's Music Academy. We invite you to reach out to us for more information or to schedule a personal visit to experience our campus firsthand. We look forward to welcoming you to our academy and being a part of your musical journey! Testimonial
What our students Says
This is undoubtedly the best music school in india. The facilities, faculties, management. everything is perfect. Infact in COVID days they provided the best online course in music production. I am happy to be a part of this. Guys if you are looking to pursue music as a career na then this place is undoubtedly the best
Nishant Sharma
Sound Designer (Gameloft')
I have been learning opera over here for 2 years. The faculty is great. Great mentors and teachers.. the fee structure is pretty low than other institutions....take great care of students....would highly recommend to any one...if you love music you will love ANGEL MUSIC ACADEMY
Arka Ashish
Baritone opera singer
This award winning music academy deliver the best music education in pink city. I was searching music college in jaipur and heard about AMA, then I got to know that this academy is awarded recently for its excellence, I approached them and they delivered quality service
Lokendra Rathore
Sound Engineer
This is the best guitar institute, the sir is so learnt, this institute provides free practise session, we can experience in live shows, this is best in everything, perfect teaching and best exposure, love Angels