Singing Classes Near Me & Angel's Music Academy
Introduction: Singing Classes Near Me & Angel's Music Academy
Are you on the hunt for singing classes near me? Look no further! In this article, we'll take you on a musical journey to explore the best singing classes near you in Jaipur, featuring Angel's Music Academy as the finest music college in India. Whether you're a budding vocalist or someone who simply wants to explore the world of music, we've got you covered.
Why Angel's Music Academy Stands Out
When it comes to choosing a music college in India, Angel's Music Academy stands head and shoulders above the rest. Here's why:
1. Renowned Faculty
Angel's Music Academy boasts a faculty of accomplished musicians and vocalists who are dedicated to nurturing talent and ensuring that students reach their full potential.
2. World-Class Facilities
The academy is equipped with state-of-the-art facilities, including well-equipped studios and practice rooms to provide students with an optimal learning environment.
3. Comprehensive Curriculum
Their curriculum covers a wide range of musical genres, vocal techniques, and music theory, ensuring a well-rounded education for all students.
4. Opportunities for Performance
At Angel's Music Academy, students have ample opportunities to showcase their talents through various performances, helping them gain confidence and stage presence.
5. Strong Alumni Network
The academy's impressive alumni network opens doors to numerous career opportunities and collaborations within the music industry.
Exploring Singing Classes Near You
Now, let's dive into the world of singing classes near you. Whether you're a beginner or looking to enhance your existing skills, there's a class for everyone.
Local Singing Classes
Local singing classes provide a great starting point for beginners. They offer a comfortable and familiar environment for those looking to explore their vocal talents.
Online Singing Classes
In the digital age, online singing classes have become increasingly popular. They offer flexibility and the ability to learn from the comfort of your own home.
Group vs. Individual Classes
Consider whether you prefer group classes, where you can learn from peers, or individual classes, which offer more personalized instruction.
Finding the Right Instructor
The instructor is a crucial factor in your singing journey. Look for experienced professionals who can provide the guidance and mentorship you need.
Angel's Music Academy: A Musical Haven
Angel's Music Academy offers a unique blend of traditional and contemporary music education. With its state-of-the-art facilities, dedicated faculty, and rich curriculum, it's no wonder it's considered the best music college in India.
Exploring the Campus
Angel's Music Academy's campus is a musical haven, complete with practice rooms, recording studios, and a library of musical resources. It's the perfect place to immerse yourself in the world of music.
Diverse Musical Genres
Whether you're into classical, jazz, rock, or pop, Angel's Music Academy covers it all. You'll have the chance to explore various genres and find your musical niche.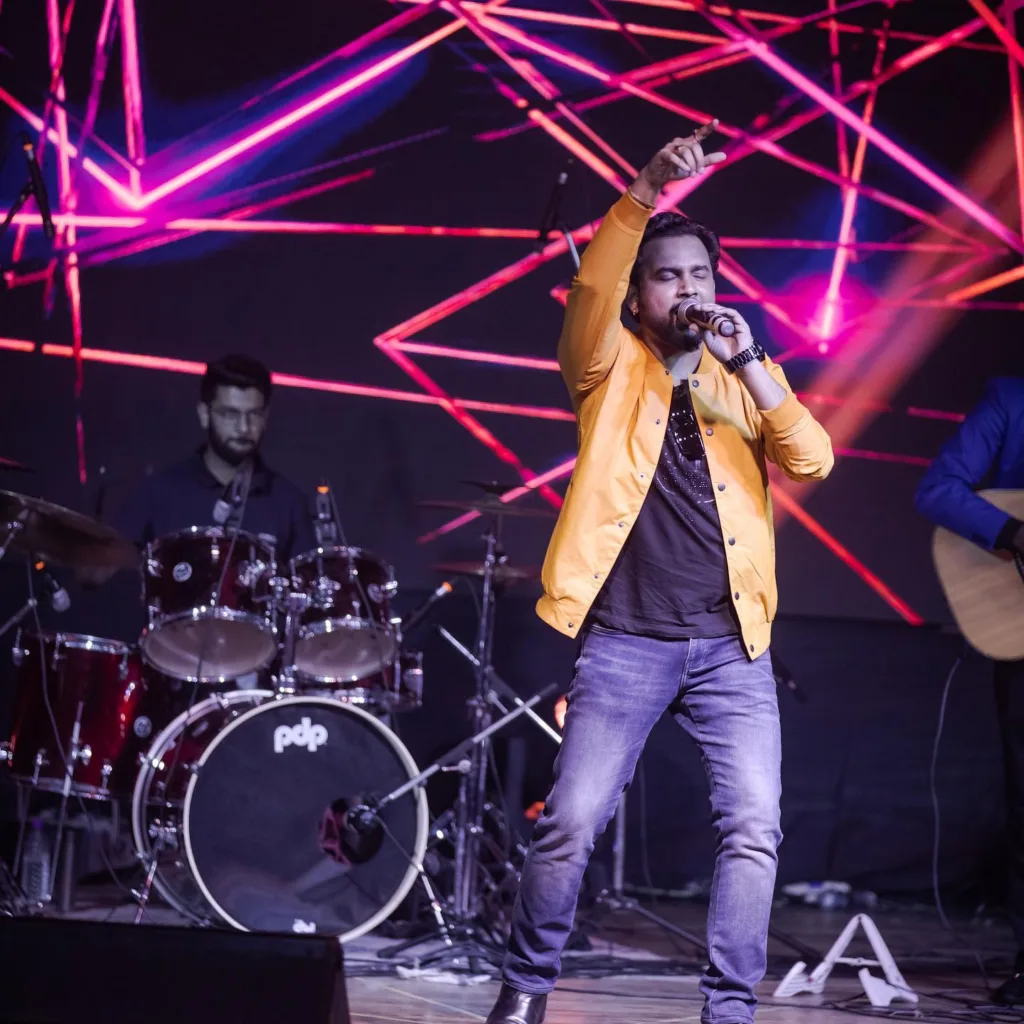 Student Success Stories
Hear from former students who have found success in the music industry, thanks to the excellent education they received at Angel's Music Academy.
FAQs
Q: How can I find the best singing classes near me?
A: To find the best singing classes near you, consider your goals (e.g., casual singing or professional training), your budget, and whether you prefer local or online classes. Research schools or instructors with a strong reputation.
Q: What makes Angel's Music Academy the best music college in India?
A: Angel's Music Academy excels due to its renowned faculty, top-notch facilities, comprehensive curriculum, opportunities for performance, and a strong alumni network.
Q: Can I start singing classes as an adult beginner?
A: Absolutely! Many singing classes cater to adult beginners, offering a supportive and non-judgmental environment for you to learn and grow.
Q: How do I choose between group and individual singing classes?
A: The choice between group and individual classes depends on your learning style. Group classes offer a collaborative environment, while individual classes provide personalized attention.
Q: How do I audition for Angel's Music Academy?
A: Angel's Music Academy typically conducts auditions for admission. Check their website for audition requirements and upcoming dates.
Conclusion
Whether you're looking for singing classes near you or dreaming of a music education that can set you on the path to success, Angel's Music Academy has you covered. With a legacy of excellence and a commitment to nurturing talent, this institution is a beacon of hope for aspiring musicians. So, take the first step towards your musical journey today!